LightCounting and IPEC kindly invite you to a virtual webinar
Since the start of commercial deployment of 5G networks in April 2019, the optical solutions for mobile xHaul have proliferated. Mobile fronthaul links between baseband processing units and radio frequency (RF) units play an important role in ensuring transmission performance and the quality of 5G and next-generation mobile communication networks. International Photonics & Electronics Committee (IPEC) has launched the Mobile Fronthaul 50G (MFH50) standard project, focusing on research on next-generation fronthaul systems at higher bit rates, such as 50G and 100G.
On the other hand, The Mobile Optical Pluggables Association (MOPA) consisting of II-VI, Ericsson, Lumentum, Nokia, and Sumitomo Electric, apparently 'agreed to disagree' by including 9 different 'blueprints' for fronthaul (2 for DRAN, 7 for CRAN), and an additional 10 for backhaul. The physical line rates for the optical pluggables used in the various solutions include 10G, 25G, and 50G, and 100G.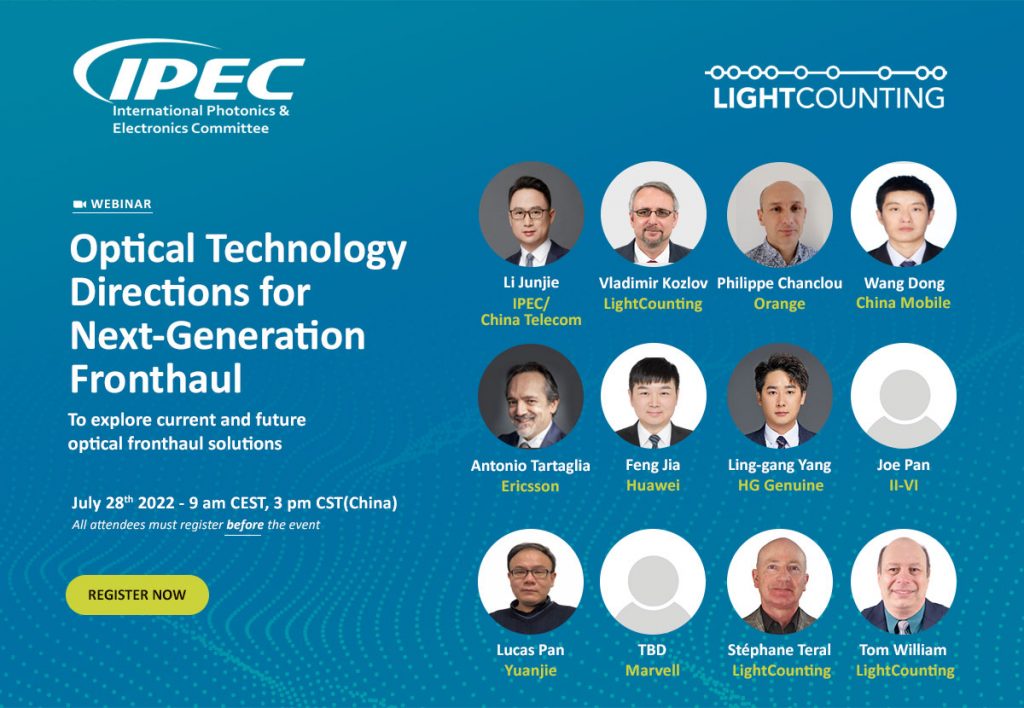 LightCounting will host a webinar together with IPEC to explore current and future optical fronthaul solutions with speakers from service providers, device vendors and component vendors.
                                    Topic: Optical Technology Directions for Next-Generation Fronthaul
                                    When: July 28th 2022, 9am–CEST, 3pm—CST(China)
                                    Where: Zoom virtual webinar.
                                    Register in advance for the webinar at this link: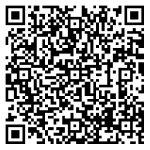 https://us02web.zoom.us/webinar/register/WN_z2vCIVilQ_izP8wrzom2PA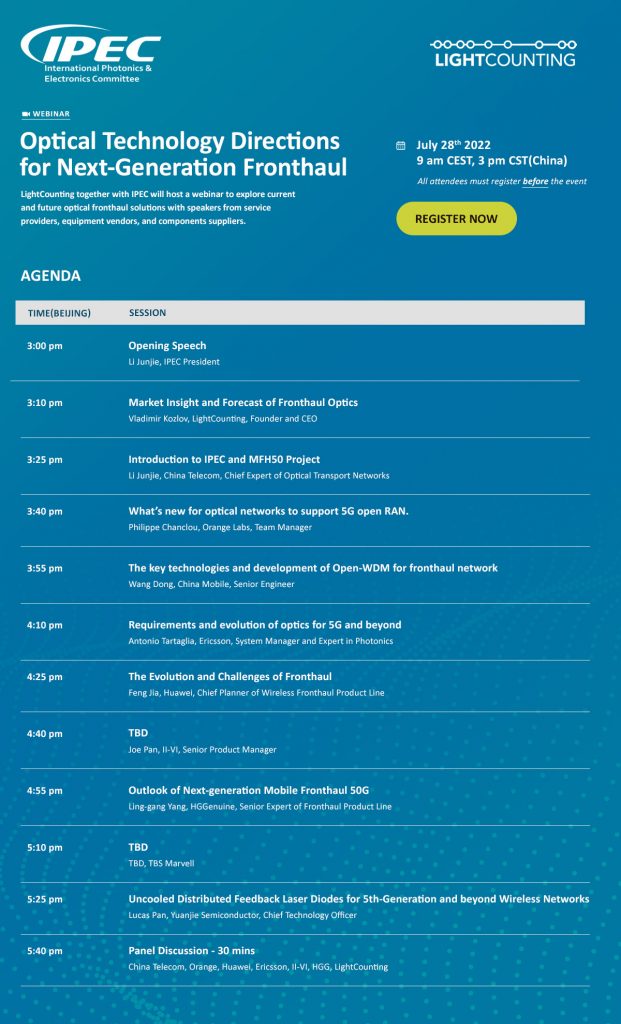 About LightCounting Market Research
Eighteen years ago, LightCounting began with an analyst team focused on research for high-speed interconnects for the datacom, telecom, and consumer communications markets. From that time our research team has grown to cover the whole supply chain supporting Optical Networks and Datacenters. In early 2020, we added coverage of the global Wireless Infrastructure market as well. We have been defining and refining the market intelligence mix ever since, to offer our clients a unique perspective on the industry landscape ahead and a clear roadmap to navigate it with.